Welcome
to the Agarwal Packers Movers
Freight transport is the physical process of transporting commodities and merchandise goods and cargo. The term shipping originally referred to transport by sea, but is extended in English to refer to transport by land or air.
"Logistics", a term borrowed from the military environment, is also fashionably used in the same sense. In air and sea shipments, ground transport is required to take the cargo from its place of origin.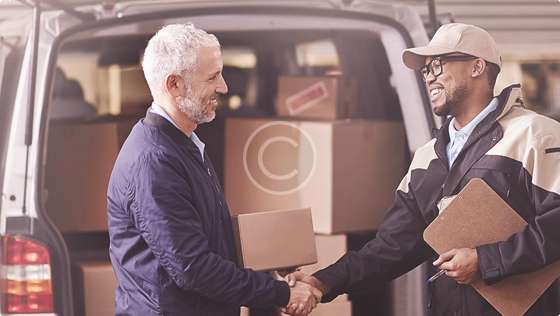 100% Approved
by Customers
Agarwal Packers – when it comes to packers and movers relocation. They are prompt, a-1 right from the household and survey of goods to packing-unpacking-loading,-unloading, moving, and re-arranging of goods condition my goods in your new shifting home.
With the help of this packers I have shifted my household things from Delhi to Andhra Pradesh. There were 4 people to take care of the packing and loading work, relocation charges I paid them was Rs27,000, I am quite happy with their services.
Agrawal Packer movers service and punctuality is good, I want to say thank you for the timely delivery. The staff was very cordial and sincere.
Our
Advantages
From booking to communications, to payment: Agarwal packers helps you transport freight faster, cheaper, safer, and easier, so you can stay focused on your business
Best Logistics
We provide the best logistic service on the market, all over the globe.
Cargo security
Our clients get 100% guarantee for secure shipping & handling.
24-Hour Support
In case you have an enquiry, or an urgent question, our support is there.
On-Time Delivery
We know how to make it in time and set the right terms for deliveries.
Any Payment Method
All payment methods are acceptable for ordering our services.
Cargo Tracking
Track all your shipments online using the tracking form and ID.